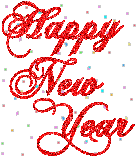 It's heresy to suggest that not being a slave to writing goals is preferable. The research on those who write their goals was done at a major university and proved the efficacy of written goals as a predictor for achievement and success. Call me Harriet Heresy if you will, but there is a case for NOT drafting the desirable.
Case in point: Barry Diller, currently CEO of IAC who ran Paramount Studios and Fox TV and is currently a WEB Wonder always on the cutting edge. In a TV interview, he was asked about writing and achieving his goals. Barry Diller laughed and said that he never wrote his goals because that would limit him. He started out in the mailroom of William Morris' LA office and could never have imagined to be where he is now much less write it as a goal.
His comments stick in my mind even though they run contrary to common wisdom. In rethinking my pattern and life, I'd have to agree. Who ever thought I'd be on a radio show and that the biz editor of the SF Examiner would approach me about a weekly Careers column? I said yes. Or that designing a career change workshop to help my teacher colleagues would lead me to author a best-seller? And then other books/bestsellers? And that my years of standing and addressing audiences (known as students) would lead to keynoting conferences and meetings around the world?
Have a dream, have a guideline and then do what the "you never know it alls" do: Say "yes" when you want to say no and just watch the world open up for you like it did for Barry Diller.
And your dreams? Please Post.